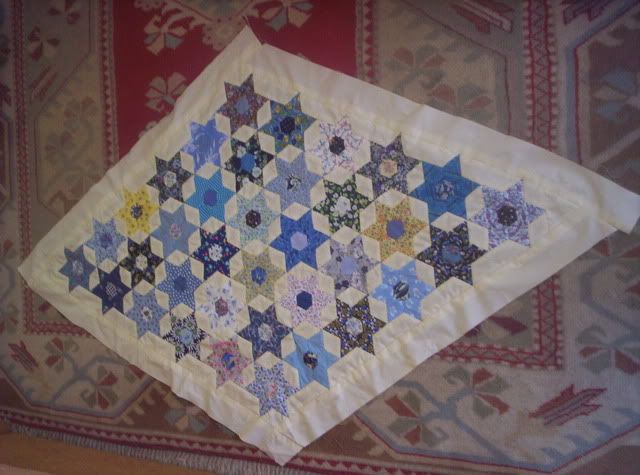 I
n verband met de temperaturen heb ik de laatste maanden alleen wat met de hand gewerkt.
Ben momenteel bovenstaand tafelkleed aan het afwerken, het is momenteel een rechte lap.
Sterren (Liesel sterrensampler). Morgen begin ik te quilten en zal voor mijn zusje zijn.
Because of the heat I only did some English paperpiecing.
Started with this tablecloth for my sister. At the moment it,s a square... and start tomorrow with quilting.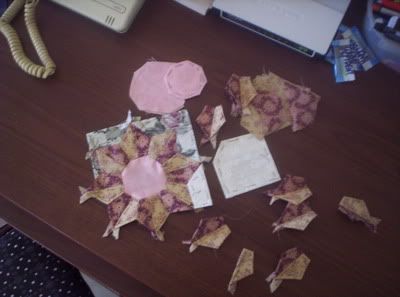 Verder met de hand bezig met een Mysterie van Ula Lenz ...
Also started a mystery from Ula Lenz
24 oktober zal ik naar Nederland vliegen en verblijf daar tot 7 november.
24 Octobre till November 7 I will go to The Netherlands.
Wanneer ik terug ben zal ik eindelijk tijd hebben om van de twee bijna AFFO,s een echte Affo te maken....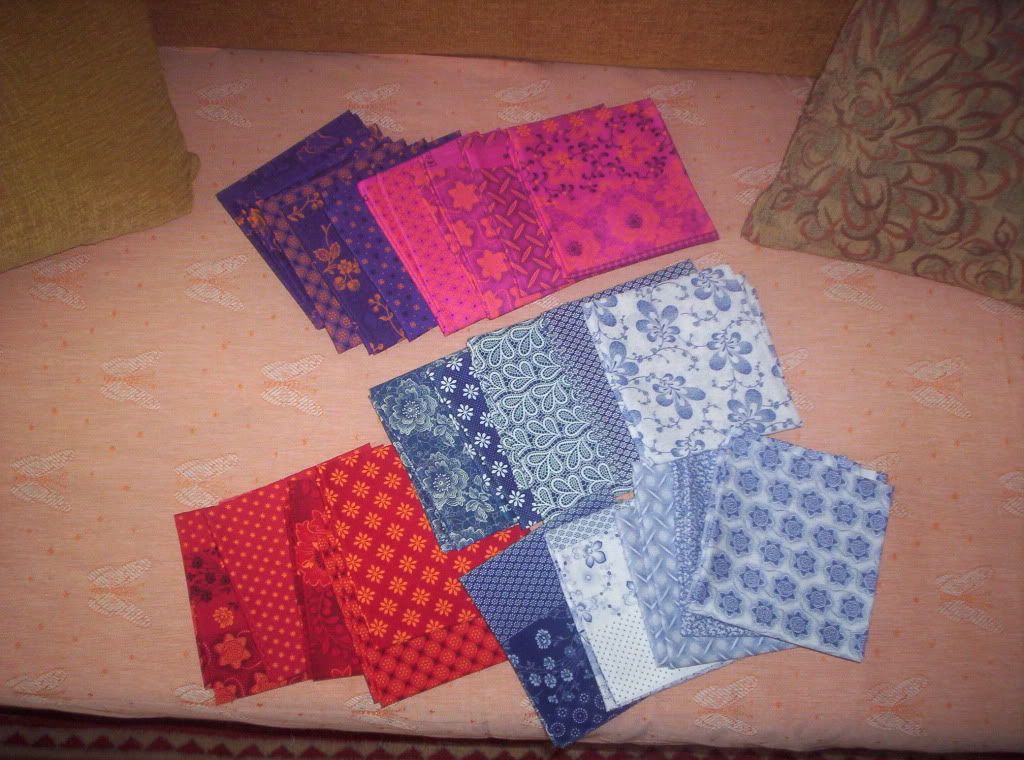 Van mijn moeder schitterende lappen gekregen van de Coral Tree Collection. (Shweshwe)
A present from my mother.... and what a present...